About the Project
This project examines American films that portray mental disorders such as schizophrenia, manic depression, obsessive-compulsive disorder, and so on. Specifically, I used American films produced from 1990 to 2017. Films often provide ideas on how people view certain topics and can be a mechanism by which ideas are perpetuated, such as stigmatization of mental health. Right now, it seems that stigmatization is steadily falling, but it isn't gone completely.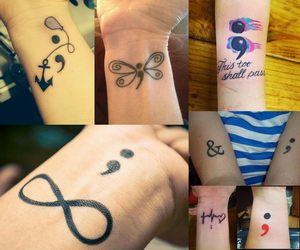 Stigmatization is still a conflict in the diverse ethnic communities and women. According to the National Alliance on Mental Illness, "compared with the U.S. majority Caucasian population, 'members of racial and ethnic minority groups are less likely to have access to mental health services [and] less likely to use community mental health services,' says Dr. Charlene Le Fauve, program chief of the National Institute of Mental Health's Minority Health and Mental Health Disparities Program. '[They] are more likely to use inpatient hospitalization and emergency rooms and more likely to receive lower quality care.'" So, the idea of becoming "healthy" from a mental disorder is only a reality that some people can have.
People with these disorders are affected by different circumstances. Among other things, representation of race and gender. American filmmaking has been a crucial mechanism for perpetuating and creating certain ideologies. Media, in general, has been a great source of creating ideas in people's heads, especially through representation. But do these films represent the mental disorders, accurately? This is a difficult question to answer because there isn't an identity attached to mental disorders. To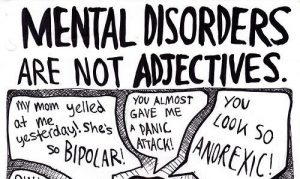 elaborate, there isn't necessarily a way of telling if someone is "mentally ill" based on basic assumptions or subtle implications. So, mental disorders in films can only be viewed accurately if the disorders are meant to be represented; notably through name drop. With the films I used "most characters living with it are male, young or middle-aged, Caucasian, and with, at least, a middle-class income" which gives us "fewer opportunities to observe, imagine and question how living in poverty, being a woman, aging, and/or suffering from racial or ethnic prejudice further complicate the already complex universe of mental illness"(Friedrich, The Literary and Linguistic Construction of Obsessive-Compulsive Disorder: No Ordinary Doubt).
To accomplish this task, I worked with librarians, Carrie Pirmann and Courtney Paddick. I also received constructive criticism from my peers, and other Digital Summer Scholarship Research Fellows: Alexis Colon, Abby Dolan, and Nick Nam. I would also like to thank Ken Flerlage for helping me visualize my data and Professor John Hunter helping to conceptualize the project.